With March comes the beginning of Spring, and with the beginning of Spring, new projects. Here is what we have been up to recently.
Women History Month
In the Classrooms
On Women History Month, our Spanish Primary students worked on writing (and presenting) biographies from women who have made important contributions. The children were grouped by two, and write findings down in Spanish. This activity teaches them research and presentation skills, new vocabulary and a new literary genre: biographies.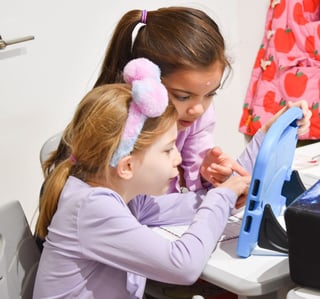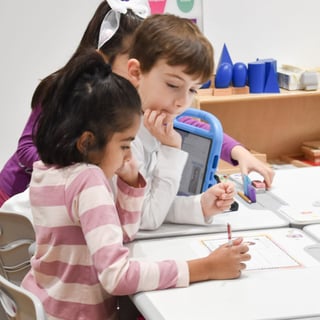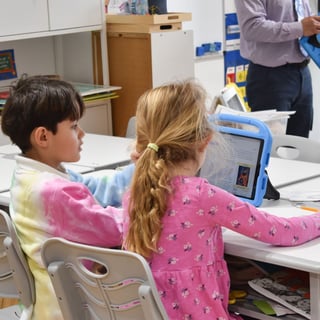 Our Founder at NYCNavigator's International Women's Luncheon
Our Founder, Isabelle Bonneau, was invited by NYC Navigator to their International Women's Luncheon, in honor of International Women's Day. She presented her story as a woman entrepreneur and recounted how she founded Tessa.
Isabelle began her studies in Business Administration and worked internationally for 8 years, before moving to the United States. In 2007, she started Be Lingual, a premier language program for schools and language immersion summer camp. In 2017, after years of research and hard work, she opened Tessa with 14 children. She had the strong desire to bring to our community a multilingual school with high academic and socio-emotional standards, the likes of the best independent schools in New York City. 5 years later, we are very proud to be part of that vision brought to life, and to participate in the continuing growth of our beautiful school.
We congratulate Isabelle and her many accomplishments.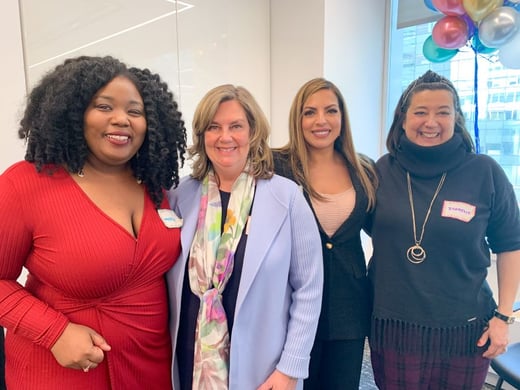 jjj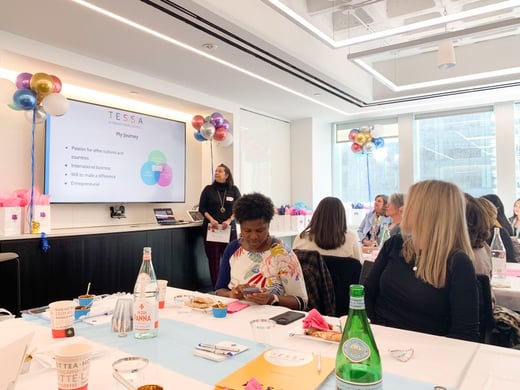 One of Our Parents Invited to the White House!
Tessa French Kindergarten parent and PTO member Amy Boldosser-Boesch was invited by First Lady Dr. Jill Biden and Secretary of State Anthony Blinken to celebrate International Women's Day at the White House.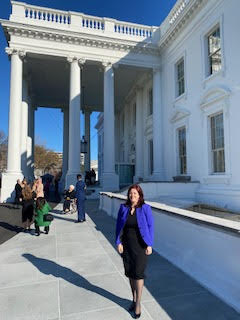 Amy attended the International Women of Courage Award ceremony, which honors champions of gender equality and social justice from around the world. Amy shared these remarks from the First Lady who gave a special message to girls during the celebration: "And to every girl who has ever wondered: Can I—one person, one voice, one girl—fix what's broken? Let the women that we celebrate today be an answer to that question: An unequivocal yes.
When you learn and explore, when you raise your voice, when you move through the world with your shoulders back and your head held high, step by step, you shift the ground beneath you. Draw strength from the Women of Courage who came before, share that strength with the sisterhood that surrounds you, and the ripples of that power will transform our world."
Francophonie Month
March is Francophonie Month, celebrating the French language and diverse Francophone cultures through cultural activities held worldwide.
March 20 has been observed worldwide as International Francophonie Day since 1988. The date commemorates the establishment of the Agence de Coopération Culturelle et Technique, the precursor to the International Organization of La Francophonie, the organization representing countries and regions where French is the first or customary language. Today, with 300 million speakers worldwide, French is the fifth most spoken language in the world; La Francophonie has 88 member states and governments.
Here is an overview of our French Program at Tessa:
St Patrick's Day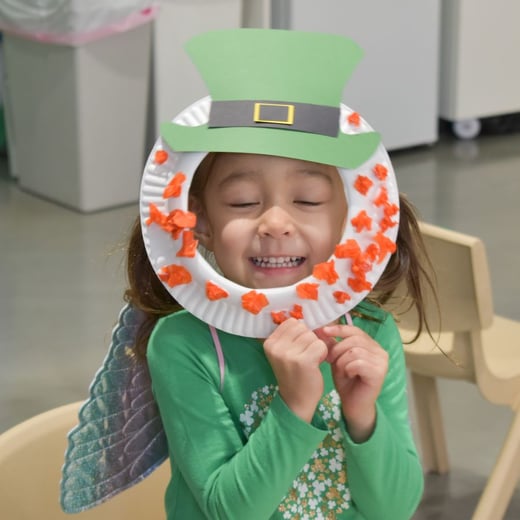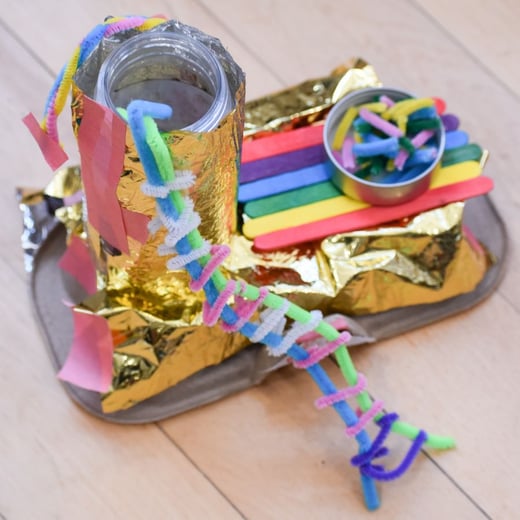 This celebration has been a source of learning opportunities at Tessa. Among others, our PK3s and PK4s Spanish met for buddy days and worked together on a themed craft: they practiced folding paper, cutting and gluing to make an accordion leprechaun. Our Primary students celebrated the end of their unit by presenting a project they have been working on these past few days: a leprechaun trap! They have been studying structures, and are now able to build their own. We are very impressed with the results!
New Friends in the Classroom
This month we welcomed new friends at Tessa! Eggs and caterpillars that turned into little chicks and beautiful butterflies. While the eggs were incubating, PK3 students were be able to observe them and watched the caterpillars create their cocoon. They learned about the cycle of life. These kinds of hands-on-learning activities are the perfect way to keep children excited and have them remember lessons for life.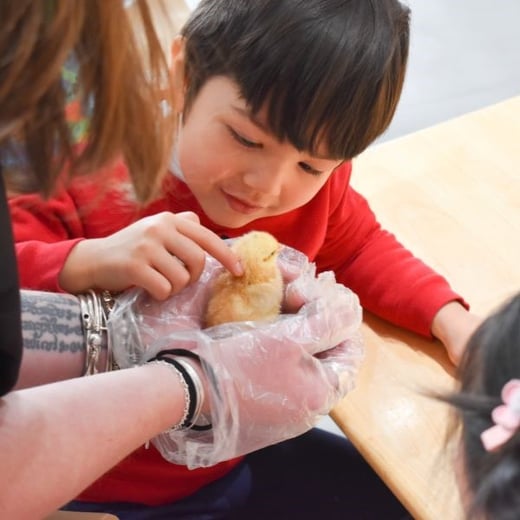 Recycling & Reusing
Our PreK4s made paper from scratch! They decided to recycle their paper scraps into brand new paper sheets. This fun activity teaches them how to reuse waste, and how to get creative with it. As part of their unit on How the World Works, and around the central idea "Materials behave and interact in certain ways, which determine how people use them", students will explore how to transform matter and reuse it.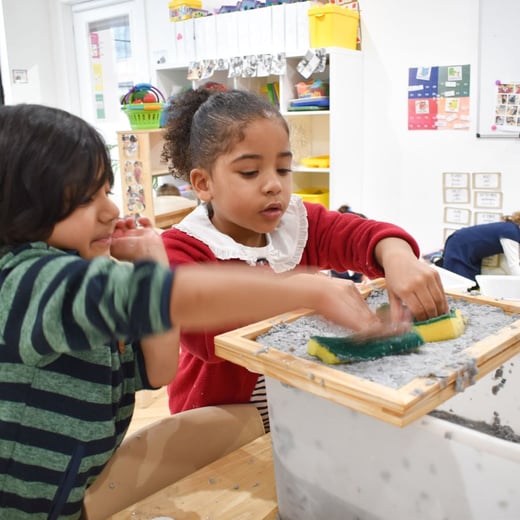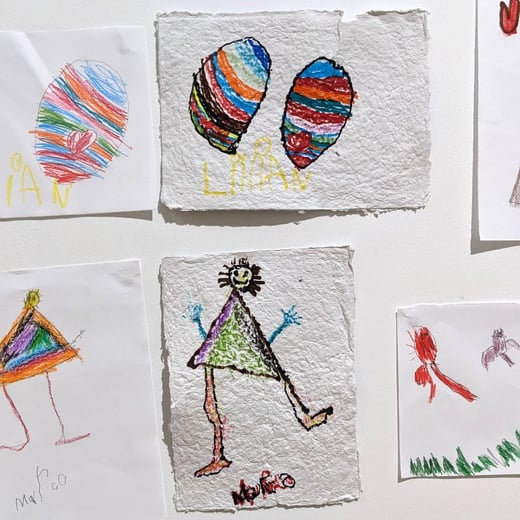 We hope you liked this glimpse of the life at Tessa. And there is so much more happening! If you would like to know our school better, we invite you to come visit us!
https://tessais.org/wp-content/uploads/2023/03/DSC_0492-1.jpg
520
520
Tessa School
https://tessais.org/wp-content/uploads/2017/12/logo.png
Tessa School
2023-03-31 19:25:27
2023-03-31 20:00:03
A Very Tessa March