Celebrating our Wonderful Teachers
The school and Parent Organization had a whole week of activities and surprises planned to celebrate our educators on Teachers Appreciation Week. Their passion for teaching, their guidance, and their unwavering support shape the future of our students. We are proud to have such an amazing team of high-qualified educators who are committed to making a positive difference in the world!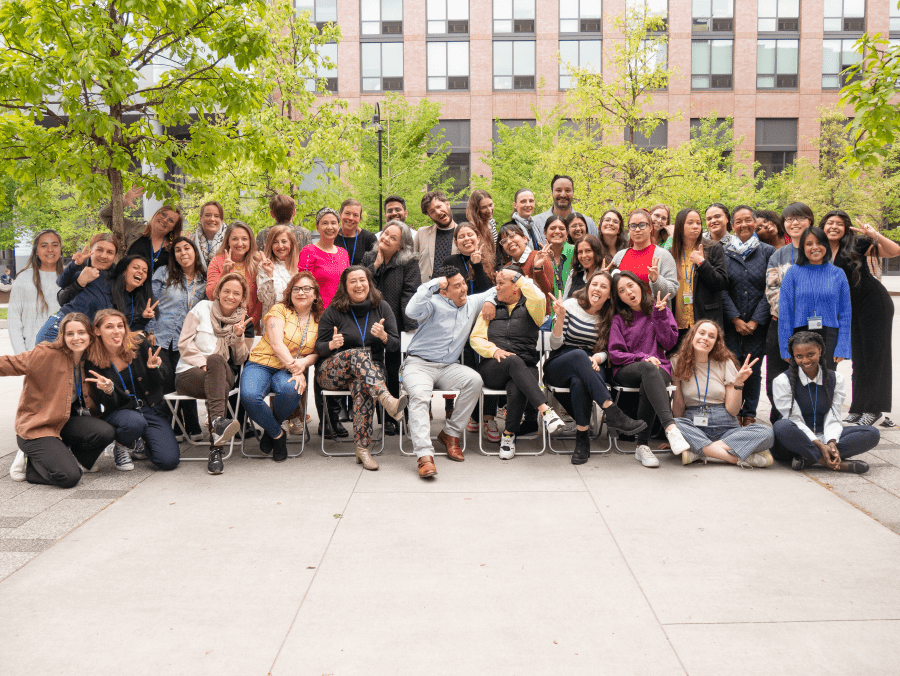 ¡Feliz Cinco de Mayo!
At Tessa, we joined in the festive spirit and celebrated this vibrant  holiday! Some of our classes explored the rich culinary traditions by learning how to make delicious guacamole,  while others created their own tasty tacos. Our Primary students also had the visit of clown. The creativity was overflowing with adorable arts and crafts projects that capture the essence of this special day.
We hope you had a memorable and festive Cinco de Mayo celebration!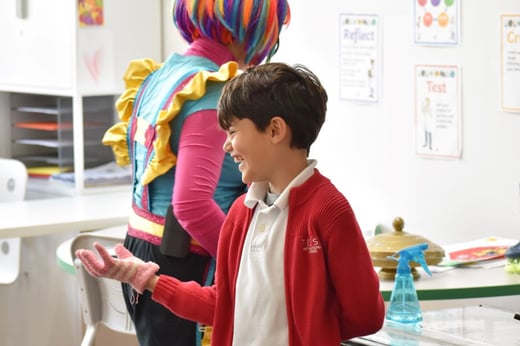 Field Trip at the Farm
Our PK3 and PK4 classes went on a field trip to Queens County Farm Museum, as part of their unit "Sharing the Planet". We had a blast petting the goats, pigs, and chickens and learning about their role in agriculture. The kids were able to make their own butter, which was a hit! We took a ride around the farm and saw the fields where the crops are grown. It was a fun and educational day that taught us all about the important jobs that animals have on the farm.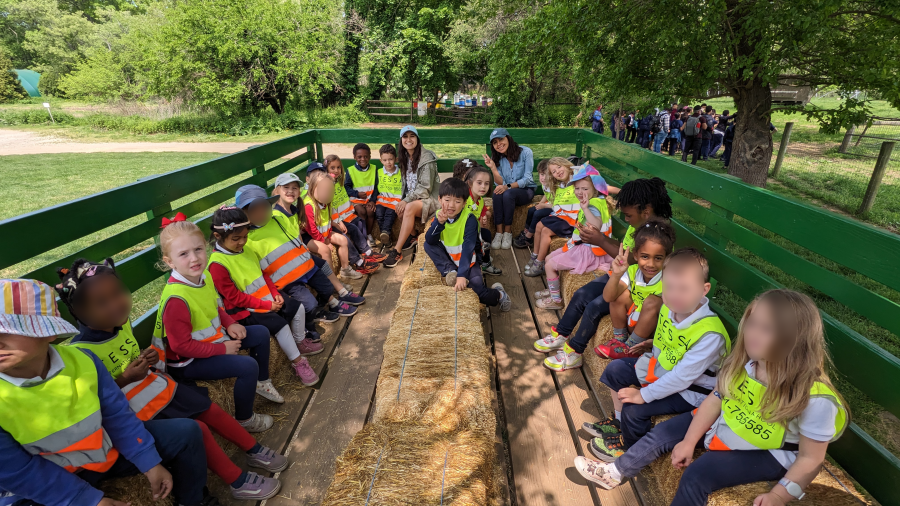 Visit from French Senator Cazebonne
We welcomed French Senator Samantha Cazebonne and her delegation to Tessa International School this week! We are proud to have presented them with our unique educational program that combines the International Baccalaureate (IB) program with the French Curriculum.
This visit was an opportunity for Senator Cazebonne to meet with parents and teachers, visit our premises, and discover our innovative and stimulating learning environment.
We are grateful to Senator Cazebonne and her delegation for their interest in our school and their continued support for quality education for young children.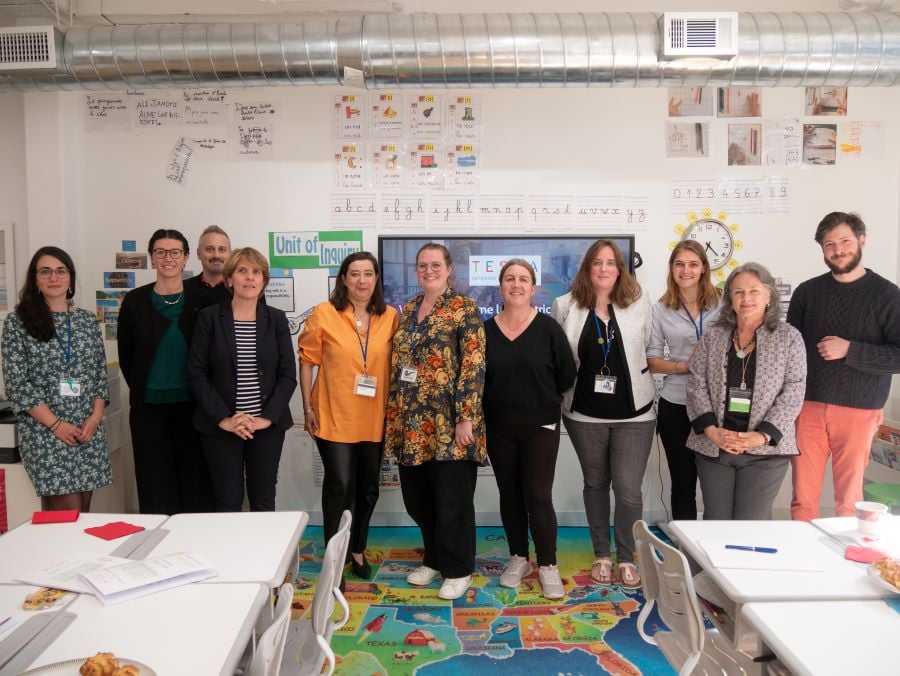 End of Unit Celebration
To celebrate their unit on How We Organize Ourselves, our Primary classes teamed up and organized a play for the parents. The central idea was "Staying safe is a shared responsibility", so they imagined role plays where to put in practice safety measures in different case scenarios. Students wrote the script and dialogue on their own, incorporating bilingual plays. They also decided on the costumes and set up of the room. We are very proud of all they achieved. They demonstrated great creativity and leadership skills, in autonomy.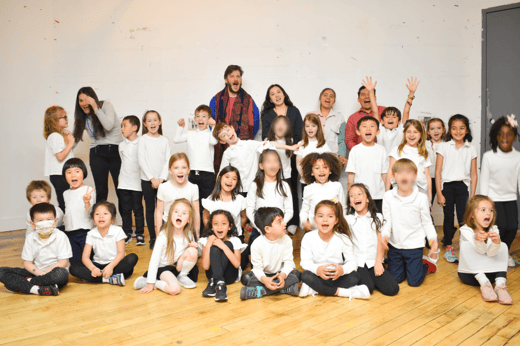 Ecole des Loisirs
L'école des loisirs visited Tessa this month, and students from the French track enjoyed storytimes in French. It is one of the most important French-language publishers of children's books. For over 50 years, they have published illustrated books, novels, and comic books that have gained international recognition for their creative qualities. L'école des loisirs is distributed worldwide.
They created the Max Book Club, offering subscribers 8 books a year.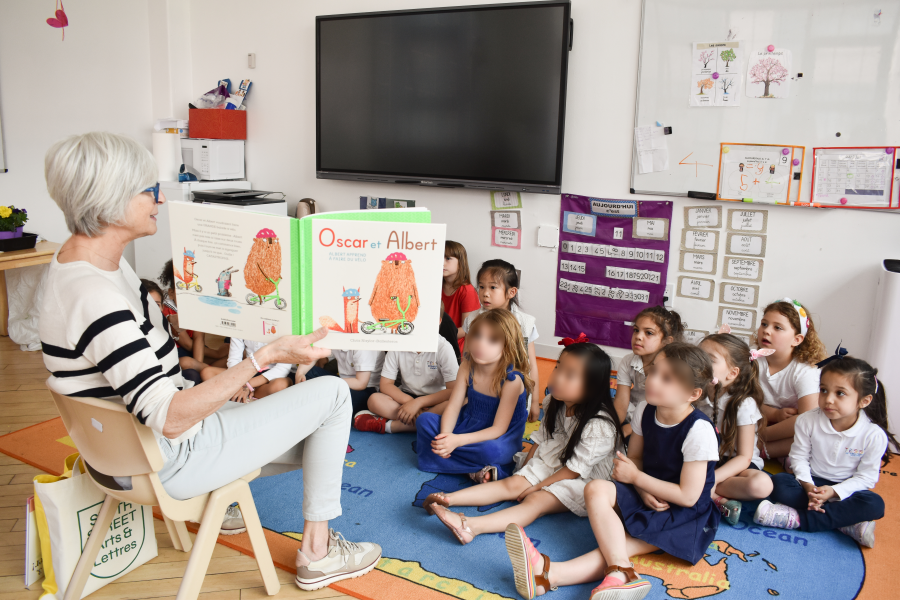 https://tessais.org/wp-content/uploads/2023/05/Group-Photo-2-min.png
676
900
Tessa School
https://tessais.org/wp-content/uploads/2017/12/logo.png
Tessa School
2023-05-31 17:48:49
2023-06-27 19:10:13
A Very Tessa May