by Tori Galatro
Whether your son or daughter has just started first grade or they're already filling out college applications, after school activities are a great way for kids to explore their individuality, make friends, continue their learning outside of school, and develop new skills. New York City offers amazing opportunities, but there's no need to make the trek during the week when you have so many fantastic options right in Hoboken. With so many programs offered, we won't list them all, but here are just a few to get you thinking:
Sports
There are endless advantages to getting your child involved with after school sports. The City of Hoboken Recreational division offers all of the classic options. For kids with a less competitive spirit, Mimi Yoga Hoboken offers great after-school classes for both kids and teens where they'll cultivate flexibility and strength, as well as skills they can take outside of the studio, like focus, stress management, and mindfulness. (Image from MimiYoga)
Improv Groups
Brave Bright Theatre Kids is an improvisational theater group for kids in Hoboken. Stressing creativity and expression, the group has a great reputation for building confidence and self-esteem, especially among shyer kids. Parents rave about the difference they see in their children after just a few classes.
Dance and Theater Classes
Acting isn't the only skill kids can learn in a quality after school theater program. From set design to chorus to dance, theatre gives kids the opportunity to find their individual strengths. Hoboken Children's Theatre has after school classes for grades k-12 with increasing skill and experience levels. (Image from Hoboken Children's Theatre)
Libraries and Bookstores
Public libraries are a staple after school location and local meeting place for any community and the Hoboken Public Library has a great reputation for being safe and kid-friendly, offering homework help and a full calendar of kids programs. Rainy and cold days are especially great for book browsing. Little City Books is a beloved local children's bookstore and one of the few places where you'll be proud when your child begs you to buy them something.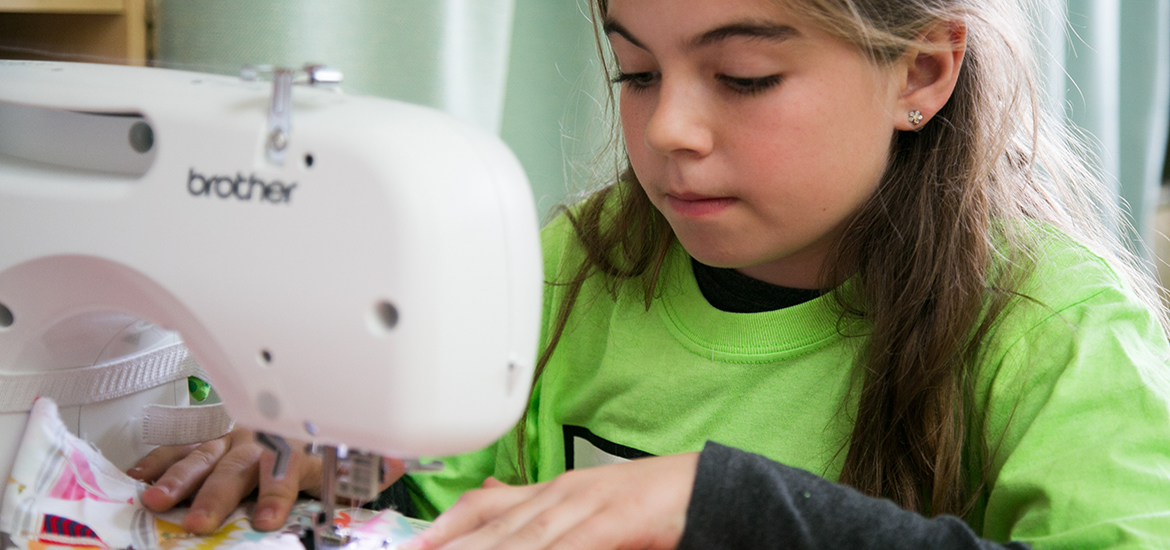 Learning New Skills
No matter how broad your education, everyone wants a unique skill that sets them apart. For low-key and crafty kids, M Avery Designs has sewing classes for kids and teens where they'll start by making simple stuffed animals and work their way up to making their own clothing. (Image from M Avery Designs)
Parks and Playgrounds
With almost 20 different parks, Hoboken is a great place to live when the weather's nice. Pier A, Pier C, and Frank Sinatra Park are unique spots to bring your kids to play after school, known for their gorgeous views of the NYC skyline. Columbus Park, located slightly more inland, is also a great option and has two fantastic playgrounds. Play frisbee, bring the dog, or just sit and people watch.
Music Classes
Learning an instrument takes a lot of practice and many kids tend to lose focus with classical instruments like piano and violin. Luckily, many teachers in Hoboken offer instruments that will be more familiar and exciting to most kids like drum lessons at The Drum Den. Another local shop that also offers rock n' roll instrument lessons is Guitar Bar, but classical instrument options are also available, as well as banjo and voice lessons.
Visiting a Museum
Going to a museum may not be the first thing on your mind after picking up the kids from school but The Hoboken Historical Museum is actually a great after school option. It's open until 7pm Tuesday to Thursday, it's free for all children, and it has great educational programs for kids of all ages. The Hoboken Fire Department Museum is also a part of the historical museum. Especially exciting for little ones, kids have the opportunity to sit in the driver's seat and ring the bell of a 1930s fire truck.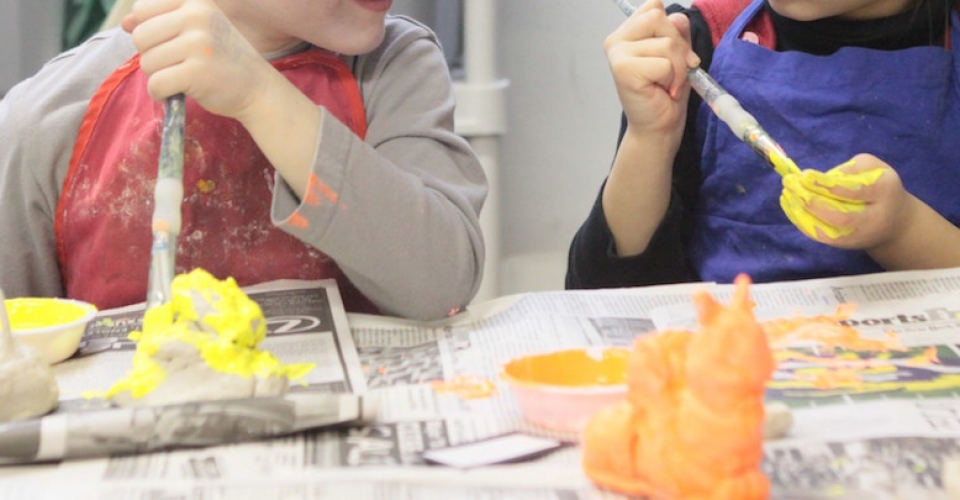 Art Classes
Urban Arts offers an extremely diverse range of art classes for all ages, including mixed media and illustration, giving kids a chance to develop their creativity as well as hone technical skills. Classes include discussions of art theory and history as well as end-of-session exhibitions of student works. (Image from Urban Arts)
Tessa International School in Hoboken has a range language immersion classes as well as other enrichment skills and activities, all conveniently in the after school hours. Contact Us for more information.
ruben
https://tessais.org/wp-content/uploads/2017/12/logo.png
ruben
2017-09-18 15:09:41
2017-09-18 15:09:41
10 Awesome Activities in Hoboken to Keep the Kids Busy After-School